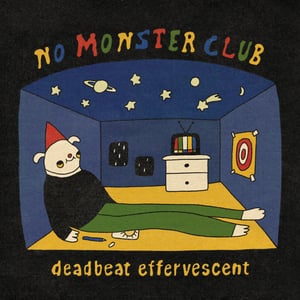 €

16.00
The first No Monster Club album since 2016! The first *non-solo* album in almost a decade... A BAND! REAL DRUMS! STEEL PAN! TRUMPETS!
Served in a slipcover, to protect the precious artwork by Raysa Fontana.
Mostly recorded in Ireland. Mixed by Daniel Fox. Mastered by Richard Dowling. Printed and pressed to vinyl in Italy.